January is a great time to reset the palate, not with a cleanse – but with outstanding Burgundy wines that are actually affordable! We had the opportunity to sit down and taste a handful of wines with Food & Wine magazine's executive wine editor, Ray Isle. He was really impressed with the Domaine Chanson 2015 Marsannay, adding that it offers "bright raspberry notes, a scent of tea leaves and dry herbs, and an excellent balance of intensity and elegance."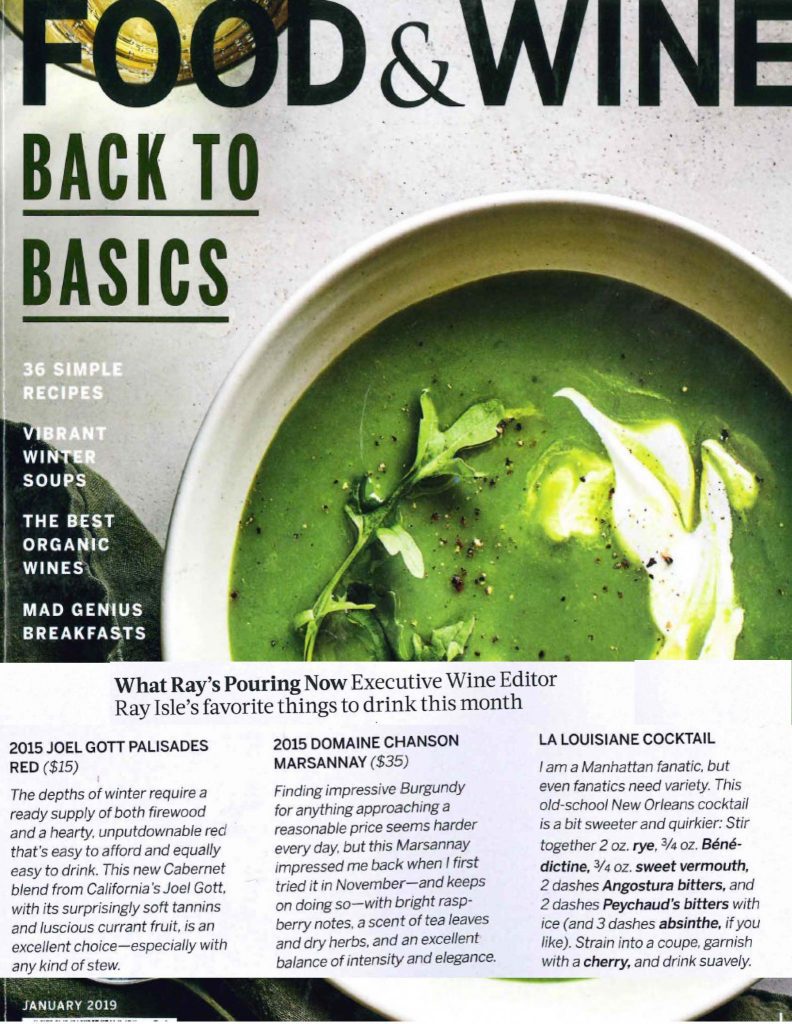 Domaine Chanson

Marsannay, Burgundy

Marsannay is a village level located in the northen part of the Côte de Nuits a short distance of Dijon, the regional capital. Chanson has made this appellation an intense focus because of the serious quality the wines can achieve when diligently approached, and the sheer pleasure they can offer.
Burgundy, France

Chanson is a true mid-size Domaine. Unlike many of their competitors, their wines are produced using the grower model rather than the négociant model. They have extensive holdings of over 111 acres of exclusively Premier and Grand Cru vineyards in the heart of Burgundy. They produce approximately 17,000 cases of domaine wine per year. To compliment the estate holdings, they work with exceptional growers and vineyards and have extremely strict requirements for working with these contracted growers. For example, both the estate holdings and contracted grower vineyards are 100% hand harvested by the Chanson team to tightly control picking time and grape selection. Chanson is obsessed with maintaining a consistent quality level across the entire range. The regional and village wines are produced with the same precision and care as the Premier and Grand Crus. The wines have a seductive and distinctive style due to the rigorous approach to viticulture and vinification.